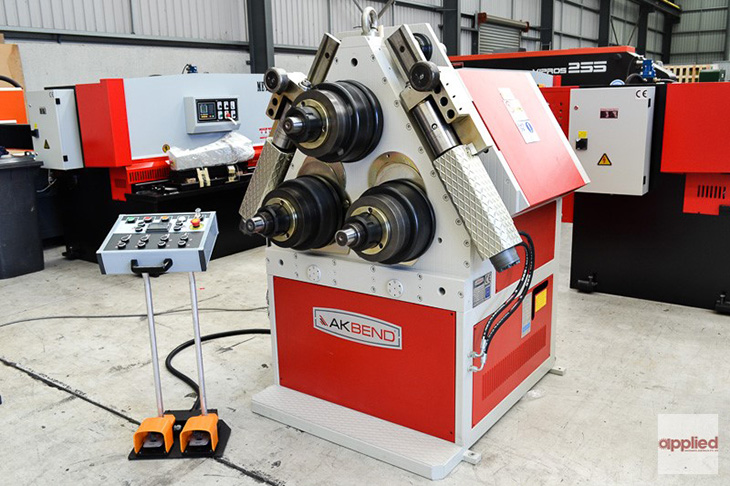 With more than 50 years of experience, Akyapak is a name known across the metalworking industry for being a premium Turkish manufacturer.
Since its formation in 1962, Akyapak has been producing world-class quality machinery without compromise, providing the best manufacture and application solutions to customers across various sectors, including the energy, marine, aviation technology, petrochemistry and defence industries. Today, Akyapak exports to more than 100 countries in 6 continents.
Leading and well-established global businesses are no strangers to Akyapak, whose metalworking machines are used by automotive giants such as Mercedes, Harley Davidson, Mitsubishi, and Rolls Royce.
Besides being part of the construction processes of well-known structures like Istanbul Ataturk Airport and Ataturk Olympic Stadium, Akyapak machines are also often used in the building of ships, airplanes, bridges, wind turbines, skyscrapers, petrol stations and more.
All Akyapak machines are put through precise quality control processes, with every piece carefully inspected. Made with only the best materials from well-known brands, every machine is thoroughly tested by trained professionals, and all machines are CE certified.
As Akyapak machines are known for reliability as well as easy operation and low maintenance, even entry-level operators will be able to manage the machines with no difficulties.
Their signature machines include section rolling, plate rolling, pipe bending and dishing / flanging machines. Akyapak continues to develop technology in Turkey with its regularly trained 320 experienced staff, in their technological manufacturing facilities of 25 thousand square meters in Bursa.
Applied Machinery is proud to be in partnership with Akyapak as their exclusive agent in Australia and New Zealand. Among the Akyapak machines offered by Applied Machinery are: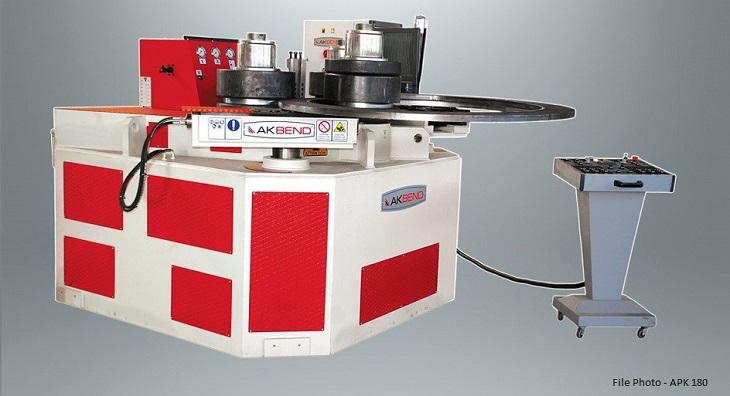 Section & Pipe Rolling Machine: Akyapak APK 180
The machine body is made of ST-52 steel, and the rolls are driven by a hydraulic motor and planetary gearbox. It comes with a digital display for lower rolls, as well as a separate and movable control panel.
Read more about Akyapak APK 180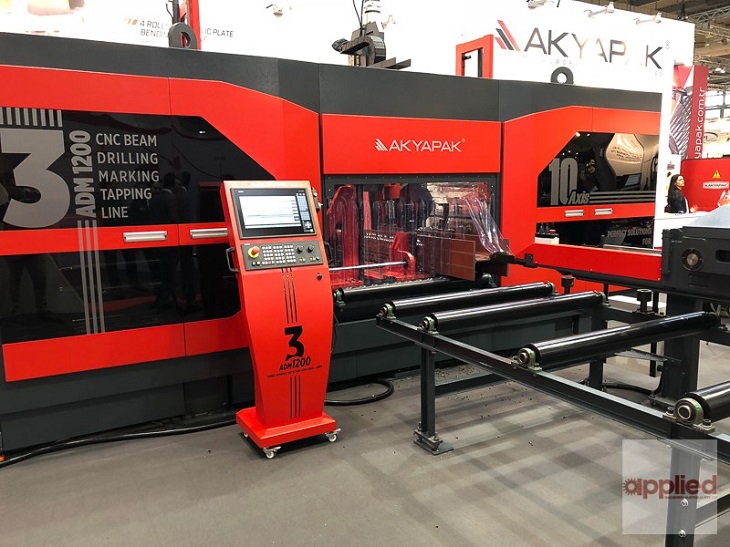 CNC Beam Drilling Line: Akyapak 3 ADM 1200
Akyapak 3 ADM 1200 is a 10-axis, 3-spindle, heavy duty beam drilling line, capable of handling all structural steel processing requirements in one system. Its features include Mitsubishi or Siemens advanced CNC controls, Mitsubishi servo drives and an automatic tool changer (ATC).
Read more about Akyapak 3 ADM 1200

Three-Roll Hydraulic Plate Rolling Machine: Akyapak AHK 30-16-20
The AHK machine combines large roll shaft diameters and oversized bearing assemblies to produce more bending power and torque. All three rolls are driven by three different hydraulic motors. Other features include an independent and movable control panel, two bending speeds and a cone bending device.
Read more about Akyapak AHK 30-16-20

Plate Rolls (4R IP): Akyapak AHS 15-08 (10mm max plate)
With the AHS series, productivity is increased thanks to its high speed rolling ability. It also allows for precise pinching of the plate during rolling, which prevents materials from slipping. Other features include a mobile control panel on wheels, two speed control, and a cone bending device.
Read more about Akyapak AHS 15-08
Applied Machinery holds a range of APK series section and pipe rolling machines, as well as sets of AHS series plate rolling units. With stock machines on hand, we are able to arrange for quick delivery. To view our full selection of Akyapak machines, please visit our website.
Get in touch with our sales team today to find out how an Akyapak machine can suit your business requirements.