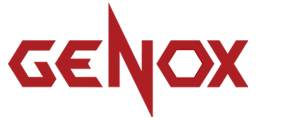 Moving towards zero landfill
AUSTRALIAN companies are making a big impact towards achieving zero landfill by using Genox recycling equipment.
Applied Machinery Australia, one of the country's largest dealers of new and used machinery, is the sole Australian distributor for the extensive range of Genox granulators, shredders, wash plants and complete recycling lines.
In the past few years Genox has introduced an extensive range of technically advanced machinery for Australian companies looking to achieve zero landfill. To date, more than 100 Australian companies have selected the Genox brand for a reliable, cost effective and environmentally friendly solution for their waste reduction needs.
Waste materials processing can be categorised into three specific areas: plastics – including rigid or hard bottles, plastic film and general plastics; e-waste – including printers and toner cartridges, cables, computers and hard discs; and scrap metal.
For plastics processing, the Genox range is made up of single shaft shredders, twin shaft shredders, granulators, washing tanks and dewatering centrifuges.
When it comes to e-waste, the range includes shear shredders, heavy duty granulators, vertical crushers (densifiers), Eddy current separators and various types of air separation systems.
We pride ourselves on the quality of the Genox range of shredders, granulators, wash plants and complete recycling lines, Applied Machinery managing director David Macdonald said.
They have proven to be a reliable and cost effective solution, and go a long way to assisting our customers to achieve their environmental goals and KPIs.
Genox equipment can be customised to offer bespoke solutions tailored to suit the requirements of each and every customer.
A big advantage of purchasing from Applied is that we always keep an extensive range of Genox machines in stock, which in most cases means same day purchase and delivery. This ensures our customers can take delivery quickly and put the machines to work immediately.
\\\\\\\\\\\\\\\\\\\\\\\\\
Contact: David Macdonald, or Paul Rees on 03 9706 8066. Or email sales@appliedmachinery.com.au