Come and see the 4.5kW Ex series Mitsubishi Laser in action at our 2015 open day event from March 19-21.

We will have the ML-3015eX 45CFR in stock and running demonstration programs across a wide range of materials and thicknesses un to 25mm.
We can even run demonstrations on your programs. Please call us on 03 9706 8066 to arrange this beforehand so that we can have material available.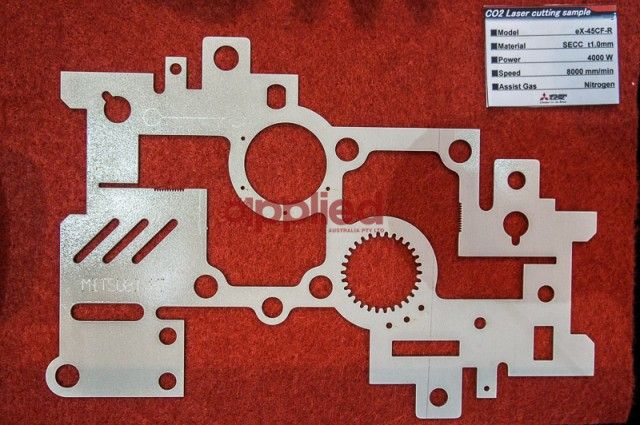 Mitusbishi lasers are known worldwide for their ease of use, low power consumption, low maintenance costs and exceptionally high quality of finished product, especially with small holes and sharp corners. However, we can only show you so much online, so you are invited to come down and see for yourself.
We will have our sales and service teams available all day to assist with your enquiries, as well as key technical staff from Mitsubishi Electric to further assist with all of your questions regarding Mitsubishi and their range of premium laser cutting systems.
Applied Machinery showroom is located at 55-61 Nissan Drive Dandenong VIC 3175
Open Day Times
Thursday March 19th, 10am-4pm
Friday March 20th, 10am-4pm
Saturday March 21st, 9am-3pm