The HLF series fiber laser is the newest edition to the range of Yawei sheetmetal machinery on offer from Applied Machinery into the Australian market.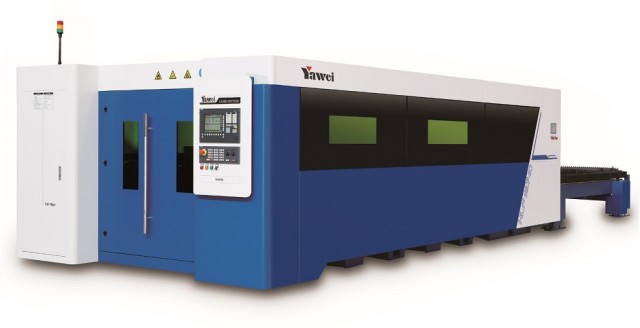 Following the successful HLF series launch at EuroBLECH (Hanover, Germany) in October, the first machine (HLF-1530 4kW IPG) is set to arrive in Australia in January 2017, and Applied has already been fielding enquiries from a broad cross-section of customers who are keen to get the first look at this premium laser processing system on Australian soil.
Yawei is one of the world's leading manufacturers of CNC pressbrakes, CNC turret punch presses and guillotines and their entrance into the laser cutting market is off the back of years of R&D and refinement of the machines in the domestic market.
Yawei has over 25 years' experience in building premium sheetmetal machinery, and over the course of their ten year partnership, Applied Machinery has delivered and installed well in excess of 150 CNC pressbrakes, turret punch presses and guillotines across Australia.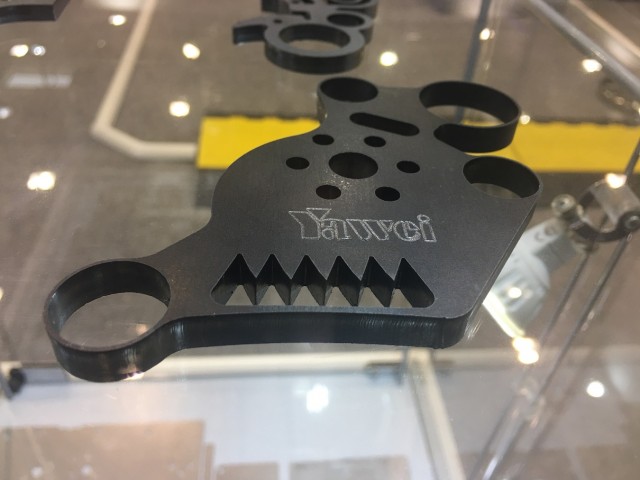 This brand success is built on Yawei's commitment to building premium, feature-packed machinery, at a competitive price point, combined with Applied Machinery's class leading sales and service
network across the country.
"We have many happy Yawei customers all across Australia," said Applied's Marketing Manager, Daniel Fisher. "And with the addition of the HLF series of fiber lasers to our product line up, this strong
customer base is only set to grow further."
Dollar for dollar, the HLF series fiber laser from Yawei is in a league of its own and will open up possibilities for companies all across the laser cutting sector; from start-ups, through to full production, 3-shift environments.
Yawei fiber laser systems offer a number of significant benefits including extreme accuracy, speed and consistency of cut, combined with very low operating and maintenance costs.
"All HLF series fiber lasers arrive standard with Precitec (Germany), auto-focus cutting heads and IPG (USA) laser sources. Combine this with a Siemens 840DSL controller and a fabricated, fully annealed frame and you quickly start to see the benefits of these machines when compared to other units in the market," Mr Fisher added.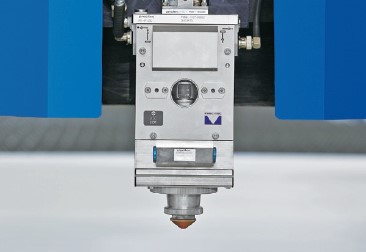 Applied Machinery recently celebrated 25 years in business and in addition to Yawei, represents a large range of other premium machinery manufacturers including Genox, Mitsubishi, Cosen, Chen Hsong, Takisawa, Wele, Hermle, Akyapak, JWell & SML.
Ends:
For more information, contact Daniel Fisher at Applied Machinery:
(03) 9706 8066
www.appliedmachinery.com.au