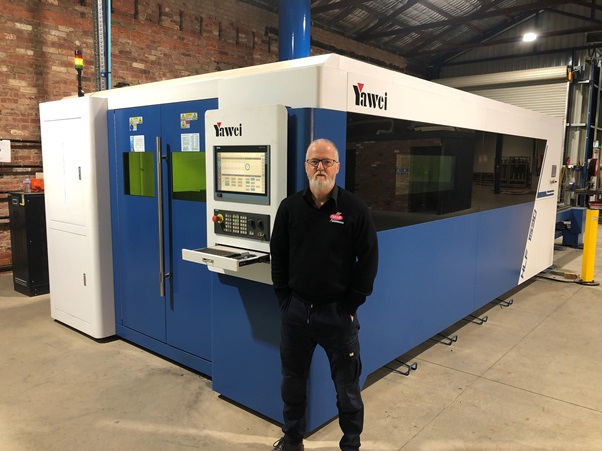 Shepparton based Jmar Engineering was founded by Mark and Janice Hooper and recently celebrated 25 years in business. Its ongoing success is based on a commitment to providing outstanding customer service, staying abreast of local trends and ongoing diversification.
Through its precision turning and milling equipment, Jmar specialises in component manufacturing, repairs and maintenance across a broad range of industries including a considerable amount of 'reverse engineering'; fabricating components and parts that customers may have previously bought from overseas suppliers, whom in many cases are now defunct or uncontactable due to COVID-19.
In addition to component manufacturing, the company has been a supplier to the agricultural industry for almost twenty five years with a unique product called the Christopher Dairy Bails; a retrofit product suitable for herringbone dairies that allows the farmer to feed in the bail at milking time.
Jmar have also heavily invested in 3D modeling which has been a great sales tool given they can now provide customers with an accurate representation of the concept design prior to actual full-scale production.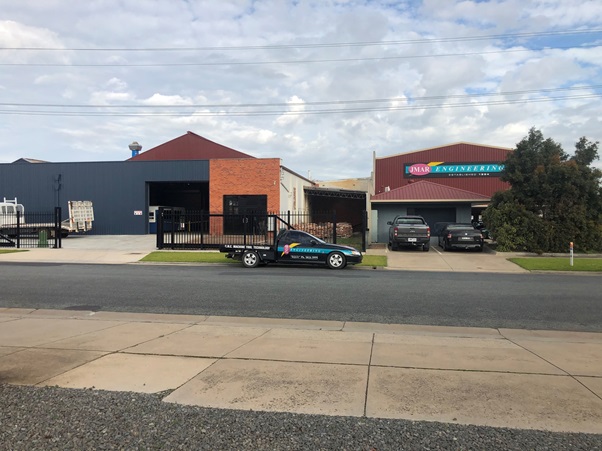 Nearly all of Jmar's business comes from around the Goulburn Valley area within a 50km radius of Shepparton. Expanding its sheetmetal and cutting capabilities with a view to obtaining more local work was what prompted Mark Hooper to originally invest in a fiber laser.
"Our original laser proved a huge success in securing us heavier and more voluminous work and expanding our customer base – particularly those companies that had previously sent work to Melbourne or Sydney," Mr Hooper said.
"We ended up becoming a contract cutter and it was this that prompted us to invest in an additional Yawei fiber laser. We were struggling to keep up with the work and we couldn't afford to let our customers down; this second machine ensured we could always offer consistency of supply and maintain our lead times," Mr Hooper went on to say.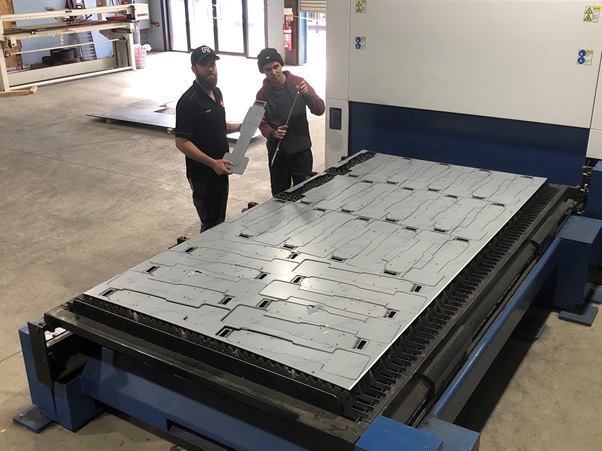 "With its 4kW capacity, Precitec auto focus cutting head and Siemens CNC controller the Yawei HLF also gave us a huge step up in terms of cutting speed, material capacity and quality of cut. This improvement in our laser cut parts feeding into our 7-axis Yawei pressbrake makes the quality of the finished product coming out far superior, particularly with stainless steel.
When it comes to comparing the two machines the Hans was a great start, but the new Yawei 4kW HLF is so much better; it really is chalk and cheese," said Mr Hooper.
The Yawei's additional capacity and high quality cut has allowed the company to fabricate a more diverse range of sheet metal products that simply wasn't possible before. One of these is a custom designed, all stainless steel evaporative air conditioner that is being manufactured for a local commercial kitchen builder.
"We're seeing work that we would never have seen before and quoting on jobs that we have previously not been able to quote on – the new Yawei fiber laser is really transforming and expanding our business," Mr Hooper added.
"Like our previous dealings with Applied, the service was just outstanding with the purchase of the Yawei. Every call to Service Manager Matt Keogh and Service Engineer Mark Bury was answered quickly, every technical question was responded to; I couldn't have asked for a better association with a machinery supplier," Mr Hooper said.
"Given our regional location, the quality and speed of service is absolutely critical to us and something we value greatly. It's so refreshing to know that Applied really have got our back." Mr Hooper added.
"Once we're through the COVID-19 crisis, I think there's going to be renewed interest in sourcing locally manufactured parts and components. There's certainly a realisation that whilst we may be a little more expensive, the quality of the local product and personal attention we can provide is something overseas suppliers cannot match. The fact that we've had to rebuild so many overseas sourced parts is confirmation of that," Mr Hooper went on to say.
"This new fiber laser not only allows us to produce the highest quality products in a faster time, but also provides us with the opportunity to add to the diversity of products we produce. I see a very positive outlook not just for us, but for all Australian manufacturers over the next few years," Mr Hooper concluded.
Yawei is one of the world's leading manufacturers of sheetmetal processing equipment, and their fiber lasers are precise, accurate and robust. To find out more about how Yawei fiber lasers can benefit your business, get in touch with Applied Machinery today.